About
Cheryl Serio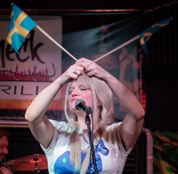 Cheryl Serio is Seattle's Queen of Retro Cool. Catch her with her Ratpack jazz trio and with the 60's spy, pop and surf band The Spyrographs. Also performs in the lowest form of acting - interactive dinner theatre.
Favorite ABBA tune : "Super Trouper"
Kristi Barnes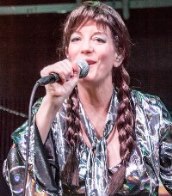 Kristi Barnes has sung in a variety of cover bands and choral groups in California, Nashville, Washington DC and the Seattle area. She is half of the acoustic duo Those Guys and has a weakness for hoppy microbrews.
Favorite ABBA tune: "Fernando"
Craig Corvin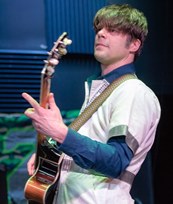 Craig Corvin plays bass and sings the boy parts. He was a founding member of and ex-lead guitarist for the Dudley Manlove Quartet, played trumpet for the Mambo 9 and plays bass in The Spyrographs. He is the band's cobbler.
Favorite ABBA tune: "Does Your Mother Know"
Dayton Alleman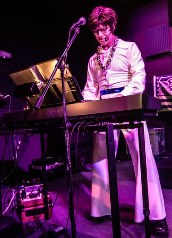 Dayton Allemann is on keys. He has been playing a wide array of piano music ever since he could peer over the keyboard. He's a web guru by day and mean jazz flute player by night.
Favorite ABBA tune: "S.O.S."
Chip Doring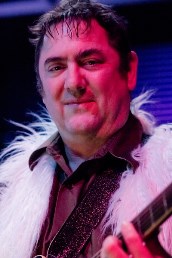 Chip Doring, guitar, was hailed a "Guitar God" by the Seattle Weekly for his riffs and runs in surf bands The Mercury 4 and The Splashdowns. He plays lead guitar for The Spyrographs and drives the band van.
Favorite ABBA song: "Knowing Me, Knowing You"
Troy Lund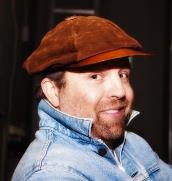 Troy Lund, drums, keeps the beats for all the single "Dancing Queens." He plays with all kinds of bands -- jazz, experimental rock, grunge, punk and '80s soft rock. He is also an actor and does voiceovers for TV, radio and those annoying on-hold phone announcements.
Favorite ABBA tune: "Voulez Vous"